Zwift Lock Down- Bee Cycle Jersey. Pioneer Cycle Pants Shorts. Silversky Cycle Clothing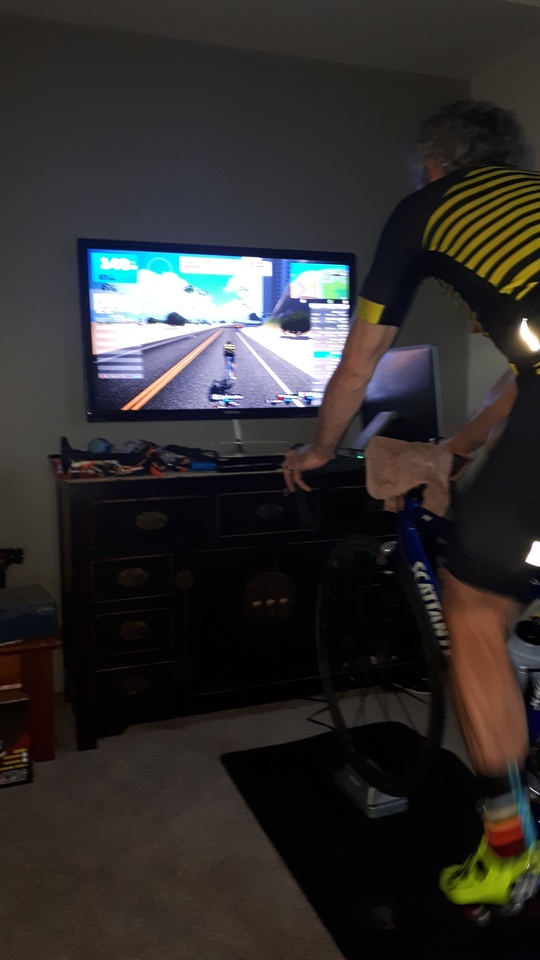 Zwift, it's harder than it looks should be the tag line. I always thought that you didn't get a real work-out on the indoor trainer I was wrong. Here's why:
A smart bike will change the resistance, up to a 20% incline on good smart trainers.
You are riding with others, making it semi-competitive...and there are many people on each course at any one time.
There are sprint and KOM segments, which makes you want to push harder.
There are races, I haven't tried one yet, but are bound to be difficult.
Group rides, set one up and ride with your mates.
Alpe Du Zwift is the 1,030 monster, modelled on the famous Alpe D'Huez. Try it, I did and loved it in a painful kind of way.
The best set up is using Apple TV (4th Gen) as this has the app installed and bluetooth. I also used a Powerline adapter to turn my power point into an ethernet point so no dropped connections. Much better than a PC or IPad using Wifi.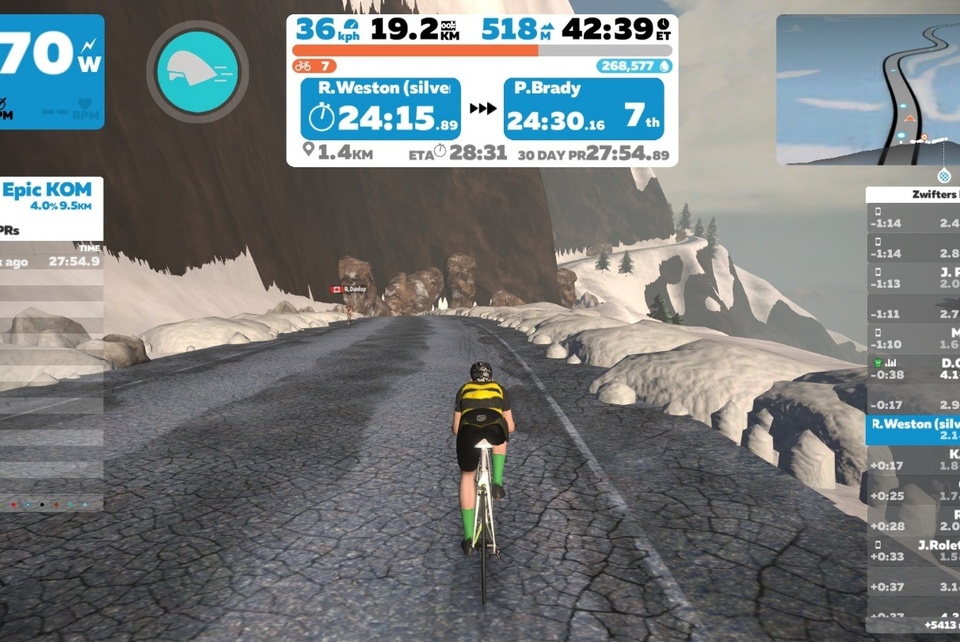 Bee Cycle Jersey. Quality Cycling Clothing
Posted: Monday 6 April 2020