Zee Zee Top - Men's Short Sleeve Cycle Jersey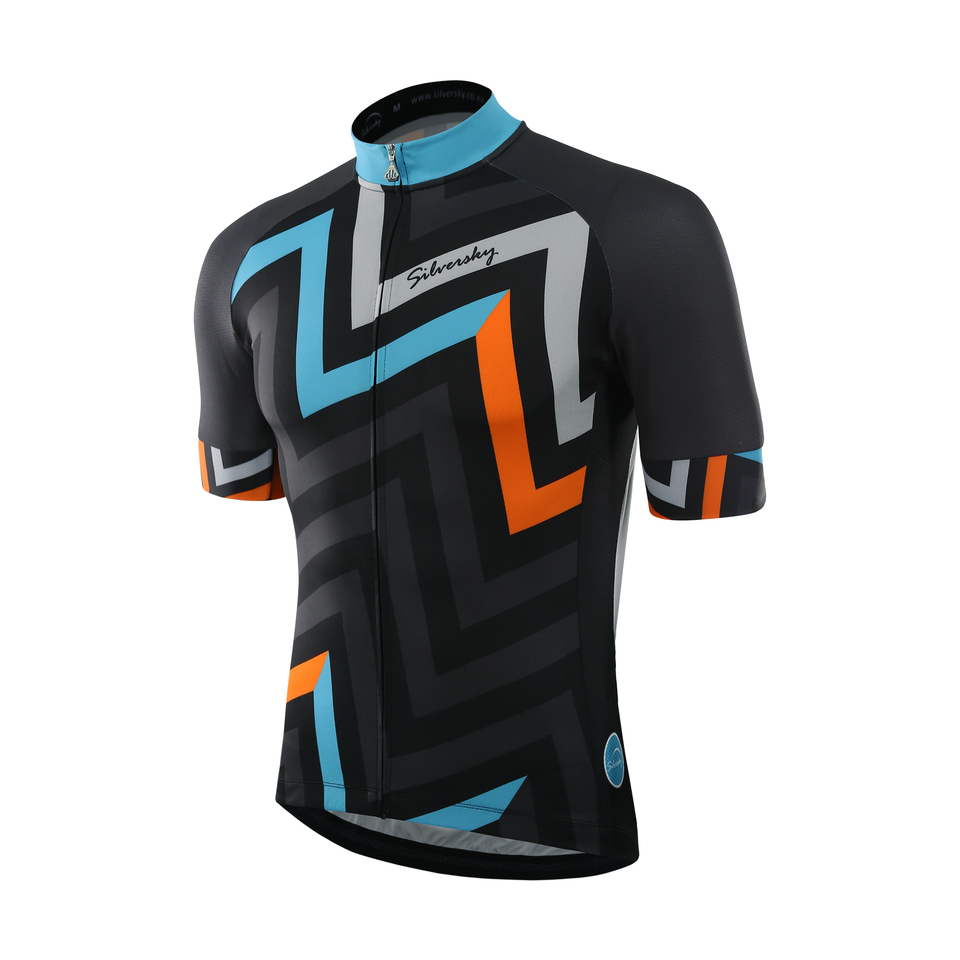 Forget the old school long white beards and thumping tunes our Zee Zee Top Cycle Jersey is on the cutting edge of design and fabric technology. The Zee Zee utilises the best of old school design mixed with new school fabrics = uber cool. Enough ranting, this jersey is stacked with the best we have to offer including; zero bound wide sleeve grippers, a no fumble zip puller, and a branded reflective strips. We call this jersey the reverse mullet, a party at the front with a menacing black colour coupled with a lightning bolt inspired design. The back has gone all accountant/serious on us, with a very light grey to stop you over heating in the (hopefully) summer heat with a few splashes of design to keep the slow coaches busy in your draft. It's complete with the usual Silversky trimming with strong bottom jersey grippers, 150 gsm fabric front and back, a full collar to protect you from the sun, and three deep reinforced rear pockets. Team Silversky think we've hit the nail on the head here, we hope it's a real head banger for you too. Get involved, life's short and no spectator sport.
Zee Zee Top Cycle Jersey features:
Soft quick dry fabric, highly elastic, and breathable.
3D anatomically cut specifically for the cycling position = added comfort and better fit.
Zero bound stretch fabric on arm cuffs.
Full length YKK zipper with no fumble easy grip zip pulls.
Professional three rear pockets design.
Reflective stripe on the pocket bottom for added safety.
Low hem with skid proof silicone grippers to stop the jersey riding up.
Equally suited for road or mountain biking.
Sublimation printing technique utilising Italian Manoukian-Argon ink, the stable colour technology provides vibrant colours that last for years.
Recommended use: Summer. Easily team up with base layer for multi season.
Get your Zee Zee Top Cycle Jersey on today, stand out from the pack...don't fade away.
Posted: Thursday 5 November 2020