Men's Joker Cycle Jersey. A serious piece of kit....coming this September.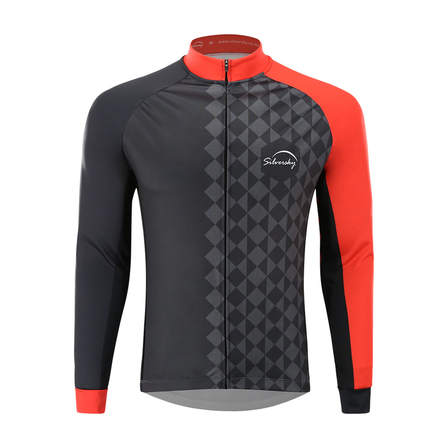 Can you hear the maniacal laughter? the kind that makes the hair on the back of your neck stand on end. Our Joker jersey/jacket wears two masks, the playful entertainer on the outside and the fierce competitor on the inside. Don't be fooled by the jokes, this bike jersey is made for the shock and awe factor...and to instill a little bit of fear into your envious mates. The Joker sits between the heavy weight Fast Eddie and our thermal weight riding jerseys..so it's warm, utilizing 350 gsm fabric and windout fabric to give the jersey some serious power. It is beautifully finished and looks amazing on. It has all the usual Silversky trimmings as all out cycle clothing with a reflective strip, three deep rear pockets, double cuffs, large interior zip flap, and an easy pull zip.
Grab some attention in the Men's Joker Cycle Jersey now!
Posted: Friday 7 August 2020