Cycling Base layers - Merino Base Layer Micro Fleece Cycle Base Layer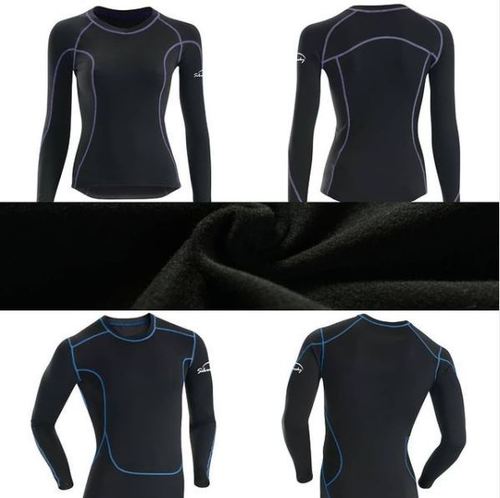 Don't want the hassle of caring for merino, but still want all the warmth? The Firefly heavy duty base layer ticks all the boxes. We scoured the world for many months looking for someone to make our design a reality, we finally found someone with our ethos for making great functional products. The Firefly utilizes 200gsm microfleece on the interior to wick away moisture, while the addition of a spandex/polyester smooth outer layer allows the Firefly to stretch and move as you do on any outdoor pursuit. Most base layers have one fabric thoughout which wasn't good enough for us, so we equpped the upper flanks and under the arms of the Firefly have more breathable eyelet fabric to let those hot areas breath better. We've also added a drop tail so when your bending over the Firefly stays in place. Finally, just in case people ask where you got this beauty we've added a Silversky logo to the arm. Why have we gone synthetic?
It is relatively lightweight compared to wool
Easily machine washable over and over
It dries quickly, and it's
Comfortably soft without being itchy
In trialling this product we replaced two polypropylene layers with one (more comfortable) Firefly. Also perfect for running, hiking, skiing or other outdoor activities where warmth and comfort are key.
Anyone who has spent time in active pursuits knows the benefit of a good base layer. Our merino base layers are made of the finest 100% natural merino wool, which is put through a special process to create a garment that is washable, dryable, and so soft and supple it is unbelievable (at the risk of sounding like Trump!). Merino wool wicks moisture away from the skin about 30% faster than synthetic fabric, and, unlike synthetics, is fire resistant and wool fibers can absorb and neutralize odours. Our high performance wool is water repellent, naturally elastic, and long-wearing for years of comfort.
Tapered fit
Dropped tail for great active wear fit
Silversky arm logo
No scratch fine (18.5 micron) merino
Fabric weight: 190gsm (lesser weights will get runs)
Four needle flatlock stitching to eliminate chafing
Buy once buy right at Silversky Cycle Clothing.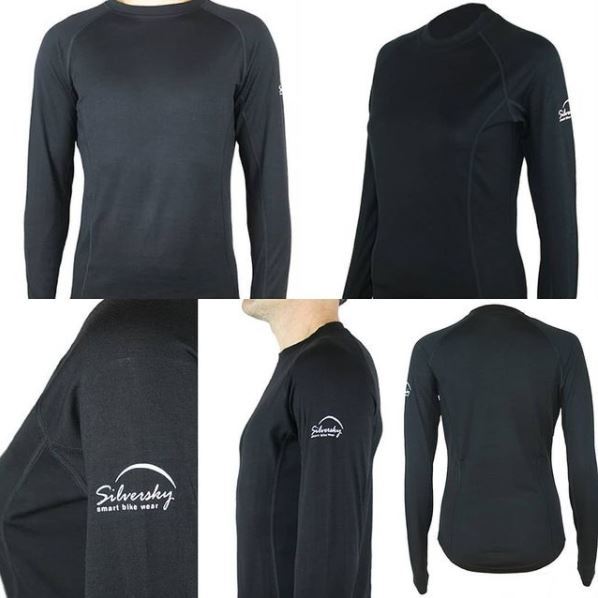 Posted: Tuesday 20 April 2021