Men's Roadcone - Men's Cycle Waterproof Jacket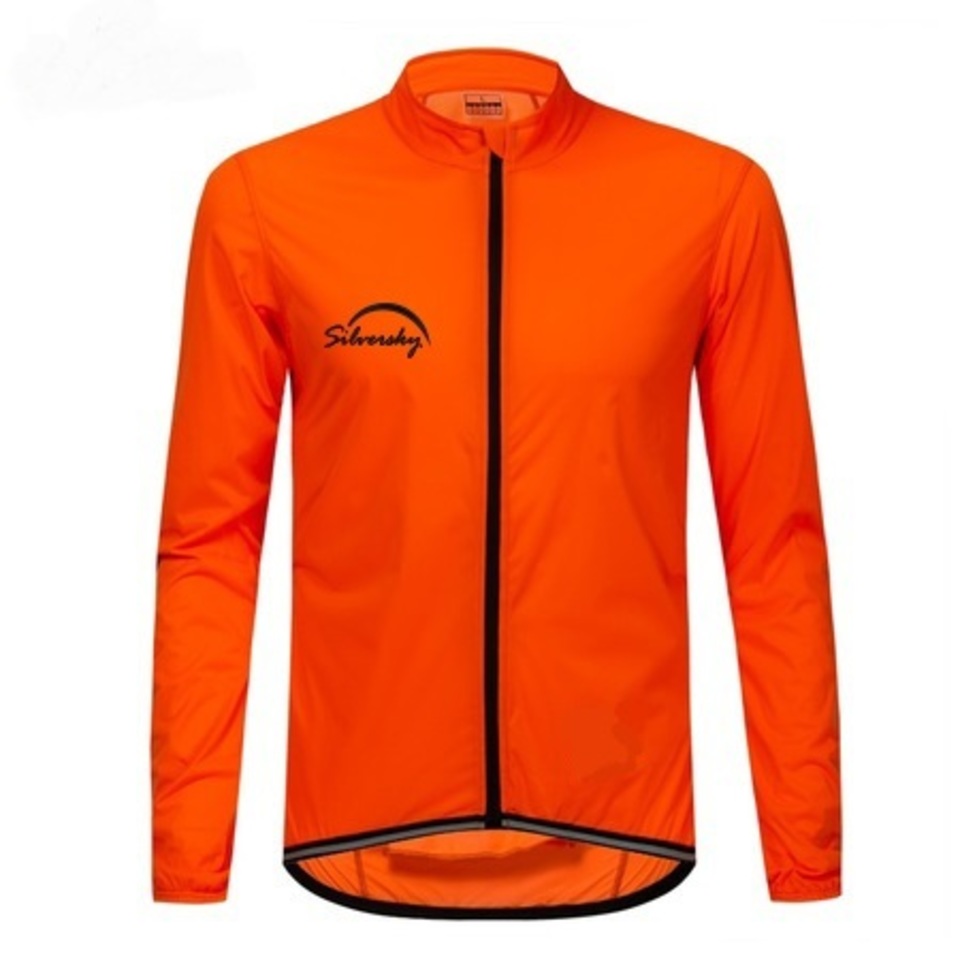 Shown opposite the men's RoadCone Cycle Jacket. Because road cones and road works signs ain't yellow. Don't like the wet? neither do we. So we invented the 'RoadCone' cycle jacket to fend off the elements. This incredibly well designed jacket offers great waterproof protection while remaining highly breathability and flexible, and that's no mean feat. The RoadCone Cycle Jacket does away with the bulk of other jackets, giving you the features you need without the unnecessary bulky cost. For the scientists or the technical minded that's 10,000mm H20 waterproof protection and 10,000 GR 24Hrs in breathability. The H20 Flex Fabric is DWR (Durable Water Repellent) coated so water beads off the surface, and to ensure it doesn't make it's way through the seams we sealed those too. To ensure the jacket is fully waterproof the front has a full length waterproof zip, while the back has a fabric cover to ensure your belongings remain safe and dry in the ample rear pocket. Speaking of dry the drop-tail will ensure your toosh remains protected from water spray off the road. Seeing we've gone all technical, did you know as dusk sets in and lighting gets dim that orange-red is the most visible colour to the human eye? and that's why road cones are not yellow.
| | | | |
| --- | --- | --- | --- |
| | | | |
| Womens Sapphire is here - Looks great! | Men's Midnight Express - Subtlety cool. Almost paisley | Men's Firefly - Extra Warm base layer | |
Loads of new stuff coming. Covid slowed unfortunately.
Men's winter tights
Gin II's the second coming of a favourite
New men's summer cycle jersey
Posted: Friday 22 May 2020