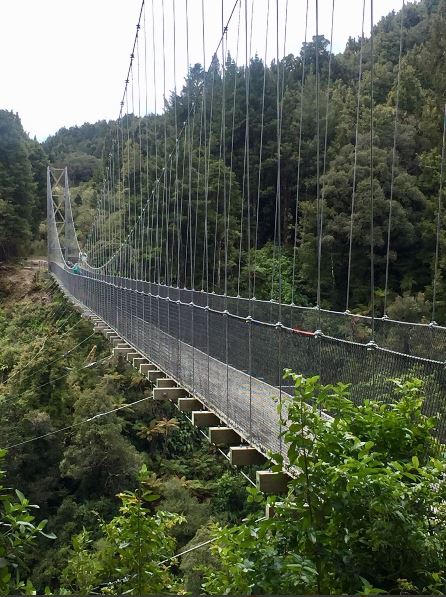 Every year we head off for a few longer rides in the hills to toughen up for summer...this year we took on the central north island. Great for roadies as well...all rides were non techincal....with a good amount of climbing....the Bridge to Nowhere a 6km climb (and descent)!
Day 1 Timber Trail
* A must do. Sign posted every km, huge swing bridges, flowing downhill, lodge at the halfway, and a tunnel/old railway spiral to finish the day off. Just awesome.
Day 2 Bridge to Nowhere
Not as refined as the Timber Trail and a tough 80kms odd return. An up and over the top to start the day and a flattish roll over numerous swing bridges/slips/bike eating bogs to see the actual bridge.
Day 3 Old Coach Road - Smash Palace
Always a good ride. Repurposed viaducts, and old cobbled horse and cart tracks leading the way. Smash Palace (car wrecking yard) a higlight at the end.
Posted: Tue 14 Nov 2017